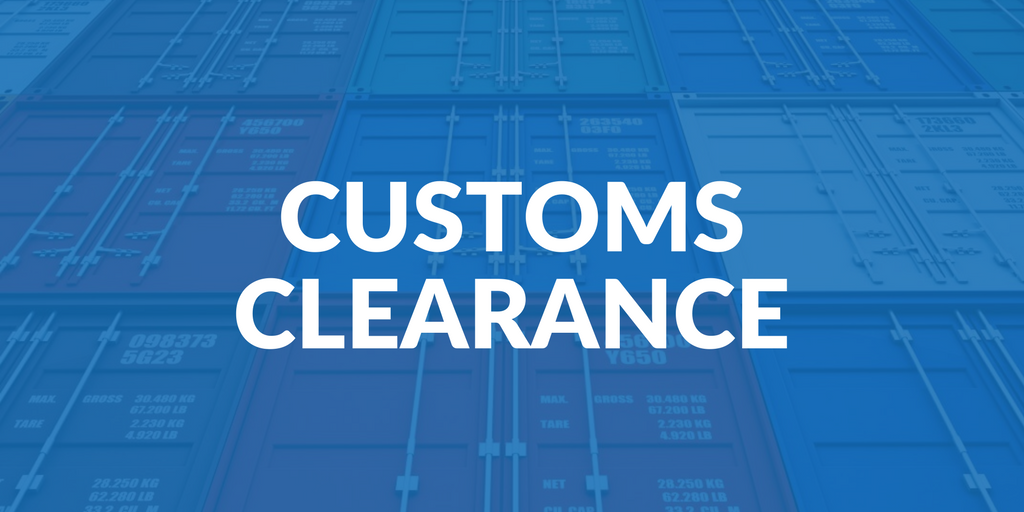 What is customs clearance?
"Customs clearance involves the preparation and submission of documentations required to facilitate export or imports into or out of the country, representing client during customs examinations, assessments, payments of duties and co-taking the delivery of cargo from customs after clearance along with required documents."
All international ocean freight shipments, be it an import or export, need to fulfill with the customs clearance procedures of each country. Customs clearance is a customs formality required to permit the entry or exit of certain goods to/from a country and must be done by an authorized customs broker. This involves declaration certain information pertaining to the shipment being imported/exported as well as the parties involved in the process.
These are the information you need to provide for customs clearance:
Tax information of the importer and exporter
Origin and destination of the import/export
Name and country of the means of transport
No. of packages, gross and net weight, volume and description of the goods
Payable taxes (for imports)
There are certain types of merchandise that may require inspections, such as health or pharmaceutical goods. In these cases, you will also need to provide certificates to prove that the merchandise has passed relevant controls.
Who's responsible for customs clearance?
Within the international transport chain, the party responsible for carrying out customs clearance is known as the customs agent.
The customs agent represents the importer or exporter and deals with the customs authority. He/she and is responsible for communicating customs information or notifications from the customs office to his client. The customs agent is also responsible for paying taxes and duties on behalf of the importer/exporter.
Documents needed for customs clearance
Customs clearance is a fairly easy process that requires the following documentation:
Commercial invoice: This certifies the trading operation between the parties. Fiscal data of both parties, description of the cargo, the Incoterm under which the transaction is taking place, and the value of the cargo must be listed on the commercial invoice.
Packing list: The packing list is issued by the seller and accompanies the commercial invoice. It should detail the merchandise (number and type of packages, weights, volume, etc.)
Bill of Lading: The Bill of Lading, or B/L, is issued by the transport company. It certifies that the goods have been loaded on board the means of transport. The customs agent must have original copies of this document.
You may be required to produce additional documentation depending on the type of merchandise and/or destination country.
When booking with iContainers, be it for an FCL or LCL shipment, you are required to include an additional customs clearance service in order to fulfill United States customs regulations. iContainers has a network of customs brokers around United States that meet the highest quality standards. When importing to the US, customs clearance may involve payment of taxes and duties, depending on the kind of goods and the country of origin.