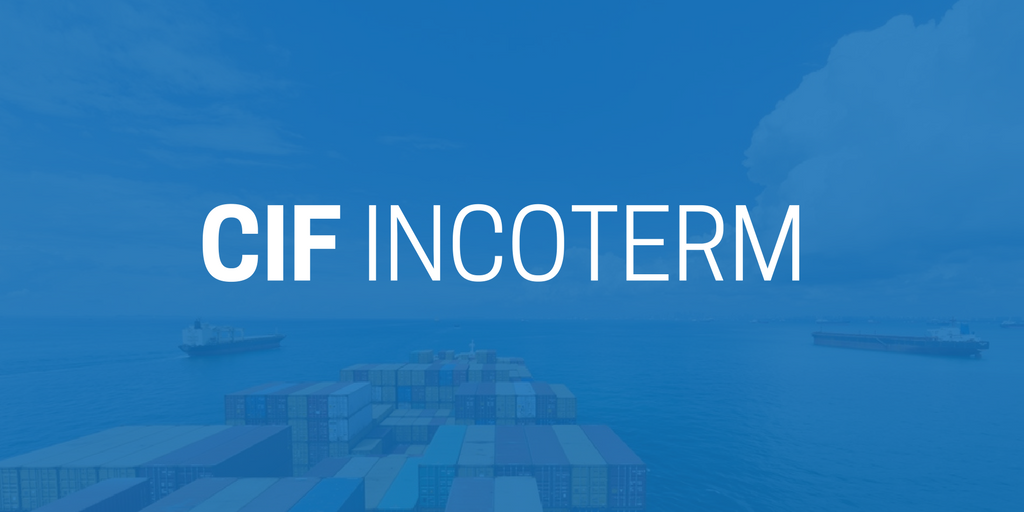 What is the CIF Incoterm (Cost, Insurance, and Freight)
Incoterms 2010 dictates that the CIF Incoterm, or "Cost, Insurance and Freight", is exclusive to maritime shipping.
Under CIF, the seller is responsible for the cost and freight of bringing the goods to the port of destination specified by the buyer.
CIF risk transfer takes place when the merchandise is loaded onto the shipping vessel and is recommended for situations in which the seller is able to access the vessel directly, such as in the case of bulk cargo shipping. This makes CIF unsuitable for containerized cargo.
Seller's obligations under the CIF Incoterm
Delivery of goods and documents required
Packaging and wrapping
Inland transport in the country of origin
Customs handling fees at origin
Origin charges
International freight
Buyer's obligations under the CIF Incoterm
Payment of goods
Destination charges
Customs handling fees at destination
Inland transport at the destination country
Payment of duties and taxes
CIF insurance
Under CIF, the seller is contractually obliged to provide insurance for the transport of the goods. Together with CIP, these are the only two Incoterms that stipulates that insurance must be provided by the seller.
In common practice, the CFR Incoterm is often preferred by buyers if they are able to secure better cargo insurance coverages. This is because unlike CIF, insurance isn't a seller's obligation under CFR and can also be acquired by the buyer.
CIF unsuited for containerized cargo
Unlike some other Incoterms, the risk transfer point of the CIF Incoterm is not the same point as the cost transfer point. With CIF, risk is transferred only when the goods are loaded on board the ship at origin.
This makes CIF unsuitable for containerized cargo, which is usually dropped off at terminal days prior to loading. This creates a grey area during which cargo could unknowingly suffer damages.
Given the nature of containerized cargo, which remains unopened until destination, it would be nearly impossible to know when merchandise gets damaged in the event that it does. When dealing with containerized cargo, CIP is the recommended alternative to CIF.
If you're not sure if the CIF Incoterm is the right way to go, we recommend getting a free copy of our ebook on how to choose the best Incoterm. Alternatively, you may contact us. Our import and export consultants will be glad to help you with selecting the best Incoterm for your shipping needs.