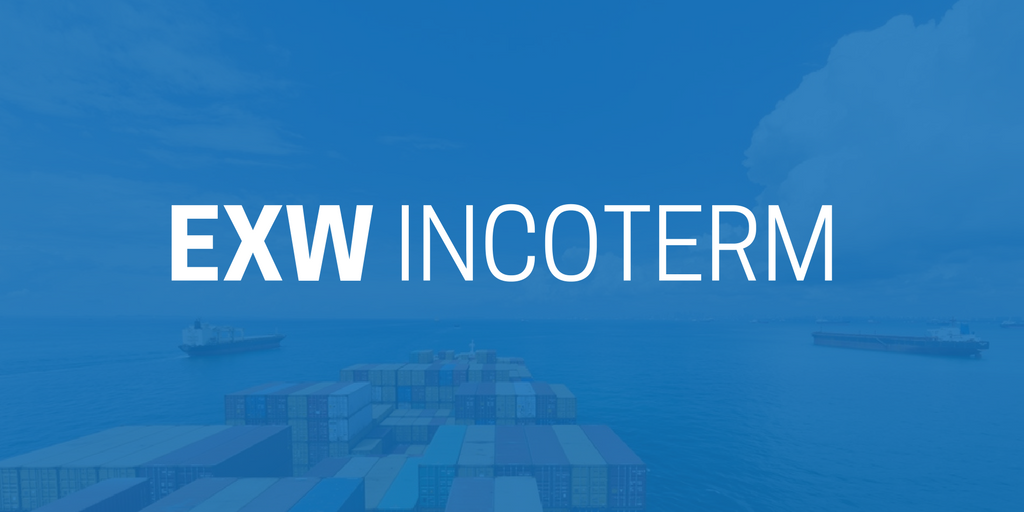 What is the EXW Incoterm (Ex Works)
When using EXW Incoterm, or Ex Works, the seller is obliged to prepare the goods for collection at his premises (office, warehouse, factory, etc.) to be picked up by the buyer. It is a versatile Incoterm and can be used regardless of the mode of transport chosen.
Under the EXW Incoterm, the importer has nearly full control over the ocean freight shipment and is extremely competitive. In terms of costs and risks, EXW requires a minimal obligation for the seller and more responsibilities for the buyer.
That said, it is recommended for experienced buyers who are familiar with the ins and outs of the origin country and can complete full import procedures.
Seller's obligations under the EXW Incoterm
Delivery of goods and documents required
Packaging and wrapping
Buyer's obligations under the EXW Incoterm
Payment of goods
Inland transportation in the country of origin
Customs handling fees at origin
Origin charges
International freight
Destination charges
Customs handling fees at destination
Inland transportation at the destination country
Payment of duties and taxes
EXW insurance
Under EXW Incoterm, cargo insurance is not mandatory. It is, however, industry practice for the buyer and seller to each acquire their own insurance to cover their corresponding responsibilities.
It is also not uncommon for a buyer or seller to take charge and purchase insurance for the entire shipping process.
Make sure to always list the insurance terms and conditions in your sales contract.
EXW Incoterm loading limitations
The EXW Incoterm may be the most comfortable choice for exporters with little experience in logistics and international maritime shipping. That's because a seller's responsibilities end with preparing the goods and making sure it's ready for pick up.
In other words, sellers are not responsible for loading the cargo.
However, this could prove inconvenient for the buyer. Without being in the country or maybe even understanding the local market, he will have to arrange for separate loading services on the seller's loading ground, which he may or may not be familiar with. Any damages that occur during loading is technically the buyer's responsibility.
As a buyer looking to avoid potential complications that could arise from loading, we recommend you to choose FCA instead.
Still unsure if the EXW Incoterm is the right Incoterm for your ocean freight shipment? Do download our free ebook on how to choose the best Incoterm.
Or if you prefer, you may contact us. Our import and export consultants will be glad to help you out.