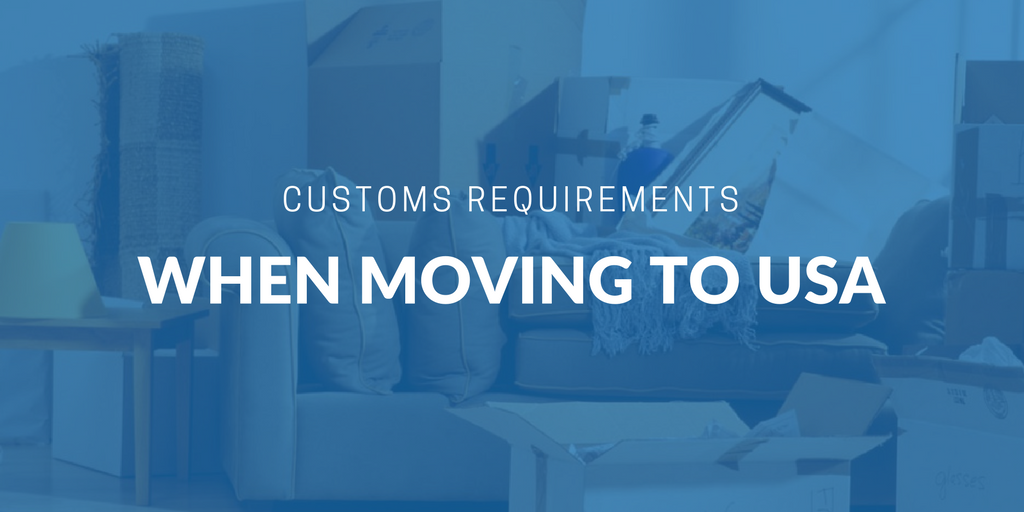 Moving personal effects to USA
If you're considering moving your personal effects to USA, there are certain requirements you need to be aware of to avoid problems with US customs. Regardless of whether you are shipping your goods by FCL shipping or LCL shipping you must provide your customs broker the following documentation in order to comply with customs clearance regulations:
- Power of attorney to customs broker
This form allows the destination agent to act for you as your customs broker and to make statements and customs entries on your behalf
- ISF permission form
The Importer Security Filling (ISF) or 10+2 is a form your customs broker or your freight forwarder has to fill out 24 hours prior to the vessel's departure and transmit electronically to US customs.
It includes 10 relevant items:
Manufacturer
Seller
Container location
Consolidator or carrier
Buyer
Ship to
Importer record number
Consignee record number
Country of origin
Commodity harmonized tariff
- Copy of passport
- CBP 3299 declaration for free entry of unaccompanied articles
This form is your declaration to request free entry of your personal effects. You may download it here.
- Treasury Department supplemental declaration
On this form, you provide details of your passport number, social security number (if applicable) and brief details of your reason for moving to the United States.
- Inventory list in English and valued in USD
It is required to fill in a packing list including all the items and their value in order for customs broker to declare them to customs.
- Bill of Lading (BoL or B/L)
The Bill of Lading is the ocean freight transportation document issued by the carrier or NVOCC who transports the goods. It details a shipment of goods, gives title to the goods, and requires the carrier to deliver the merchandise to the appropriate party at destination.
Make sure to have all these documents filled out properly and submitted in time. Failure to do so may result in US customs inspections and holds, which may incur delay fees.
Moving used household goods to USA
Used household goods are admitted duty free if they have been in the member's possession for at least 1 year prior to importation. In order to avoid paying duty on these items, you must demonstrate they are not intended for any other person or for sale. In order for you to import them free of duties, you should not wait longer than 10 years after the importer's last arrival in the US from the country the goods were used in.
Important: This customs requirements guide is not official. Regulations are subject to change without notice (contact us for more information).
For more great tips and advice for your overseas move, do check out and like our Facebook page.