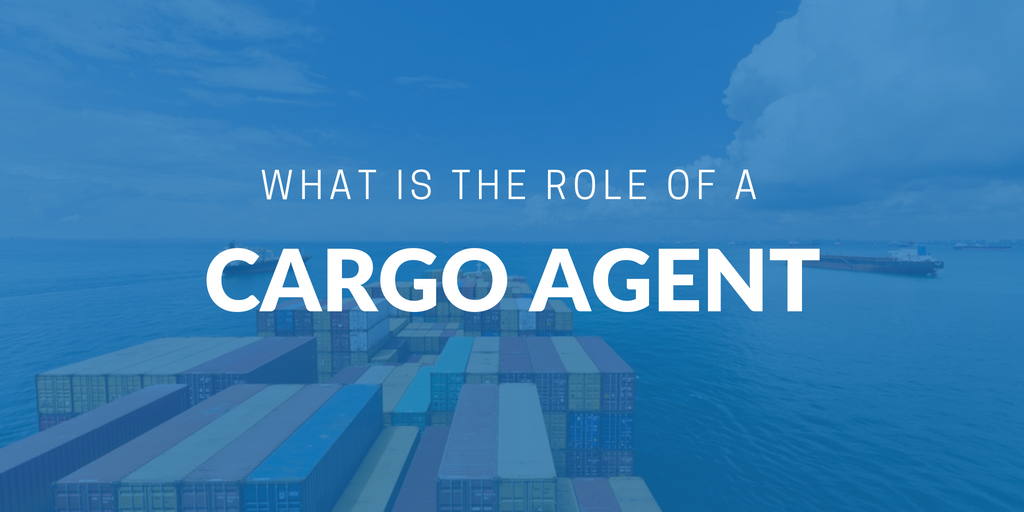 A cargo agent is one of the most important parties involved in ocean freight. The paperwork, fees, laws, and import procedures etc. vary from country to country and from merchandise to merchandise. A cargo agent at destination is an appointed party at the destination country who handles your shipments and helps to monitor the cargo. He/she knows the import and export laws of the country in which he operates and can help with advice and documentation to guarantee a successful shipment and avoid problems.
Difference between a cargo agent and customs agent/broker
Most cargo agents are freight forwarders who have an in-house customs broker and provide all-inclusive and integrated services for the import and export of the cargo. This includes freight quotes, pick up and delivery, document revision, vessel booking, customs, etc. The services provided usually cover the end-to-end process of sending a shipment.
A customs agent/broker, on the other hand, may just be an agent working just for the customs clearance they have no license to perform the services of a cargo agent/freight forwarder and. They are often unable to issue/receive Master Bill of Ladings/airway bills and thus cannot help with shipment reservations and handling/reception of cargo at port. They only have visibility on customs fees, taxes, and procedures.
Role of a cargo agent
The cargo agent can help the exporter/shipper with the following processes:
Advise on destination country restrictions, specific documents required and prepare corresponding paperwork for procedures involved
Present necessary documents such as the commercial invoice, packing list, etc. to the relevant customs authorities
Advise on relevant destination charges
Pay any taxes, tariffs, and duties on behalf of the cargo owner
Coordinate with the customs/port authorities in the event cargo inspection is deemed necessary, including being present during the inspection
If you choose to work without a cargo agent, be aware that you will be responsible for finding out the specific paperwork required for your type of merchandise and country to which you're exporting, as well as dealing with local customs and port authorities.
Shipment types cargo agents can handle
The cargo agent can manage the following shipment types:
Imports
Exports
Cross trades
Ocean/air/inland freight shipments
How to work with a cargo agent:
Verify that the cargo agent can provide both customs and freight forwarding services
Provide full details of your intended import/export: origin/destination, incoterms, scope of work needed, cargo type and packaging (FCL, LCL, air etc)
Read the quote and conditions carefully and understand that it may be quoted by rates per container, per kg, per Bill of Lading, per invoice, etc
Clarify all doubts regarding the agent's quote, if any
Upon initiating the booking process, provide all requested documents and info in a timely manner
Keep in constant contact with your agent/freight forwarder to get updates on your shipment status to avoid unanticipated problems and delays